End-to-End Supply Chain Modelling, Consulting, & Digitization Solutions

Tech-Enabled Supply Chain

Analytics & Consulting Partner
Holisol Supply Chain Solutions: Elevating Efficiency with Advanced AI, ML, and Digitization
Holisol Supply Chain Solutions offers a comprehensive suite of services harnessing the power of Artificial Intelligence, Machine Learning, and Digitization. Our expertise lies in crafting adaptive and robust supply chains tailored to your unique needs.
Our array of services encompasses end-to-end Supply Chain Solutions and Consulting, Manufacturing Excellence, Demand and Supply Forecasting, Digital Twins, Network Design, and an array of cutting-edge IT tools. These tools are meticulously designed to optimize both your physical and IT supply chains, ensuring they operate with maximum efficiency.
Through our state-of-the-art 4PL platform and Digital Control Tower, we provide real-time visibility into your business operations. This empowers you to make agile and precise decisions, swiftly responding to evolving circumstances.
Let us join forces and forge a winning partnership that propels your company to success, regardless of your industry. Elevate your supply chain with Holisol Supply Chain Solutions.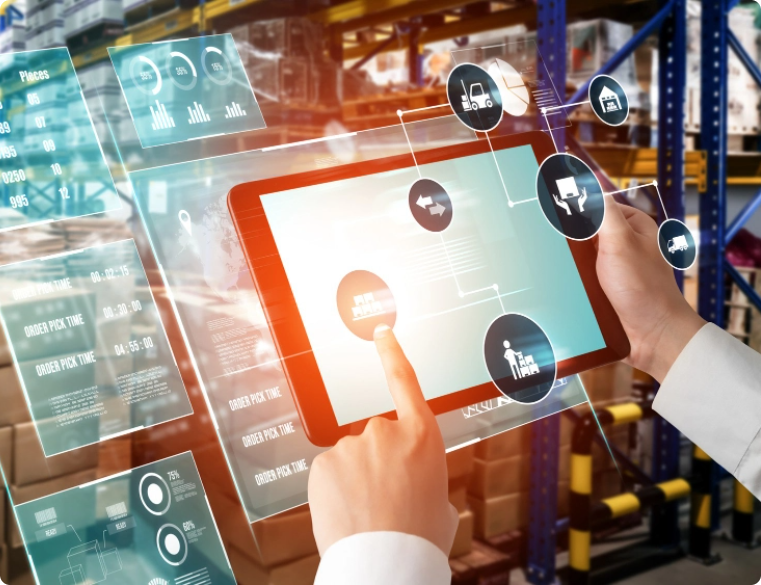 Embark on a Journey to the Future of Supply Chain Management with Holisol.

Drawing upon our profound domain expertise, we possess the capability to metamorphose your supply chain into an exceptionally resilient, highly responsive, and supremely efficient entity.
Reach out to us to us today to commence a voyage towards success, ensuring the enduring prosperity of your organization in the ever-evolving business environment.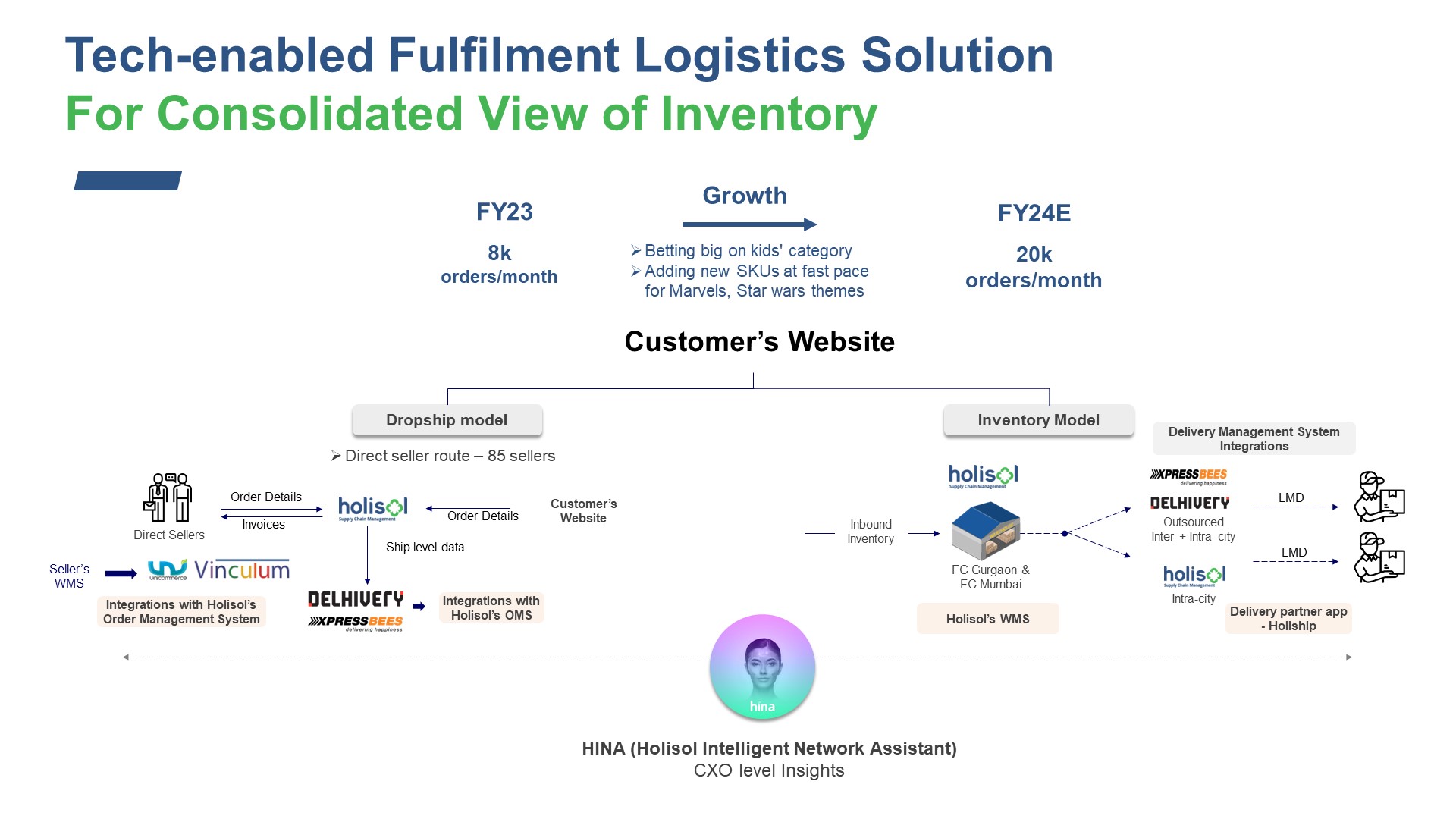 Tech-enabled Fulfilment Logistics Solution For Consolidated View of Inventory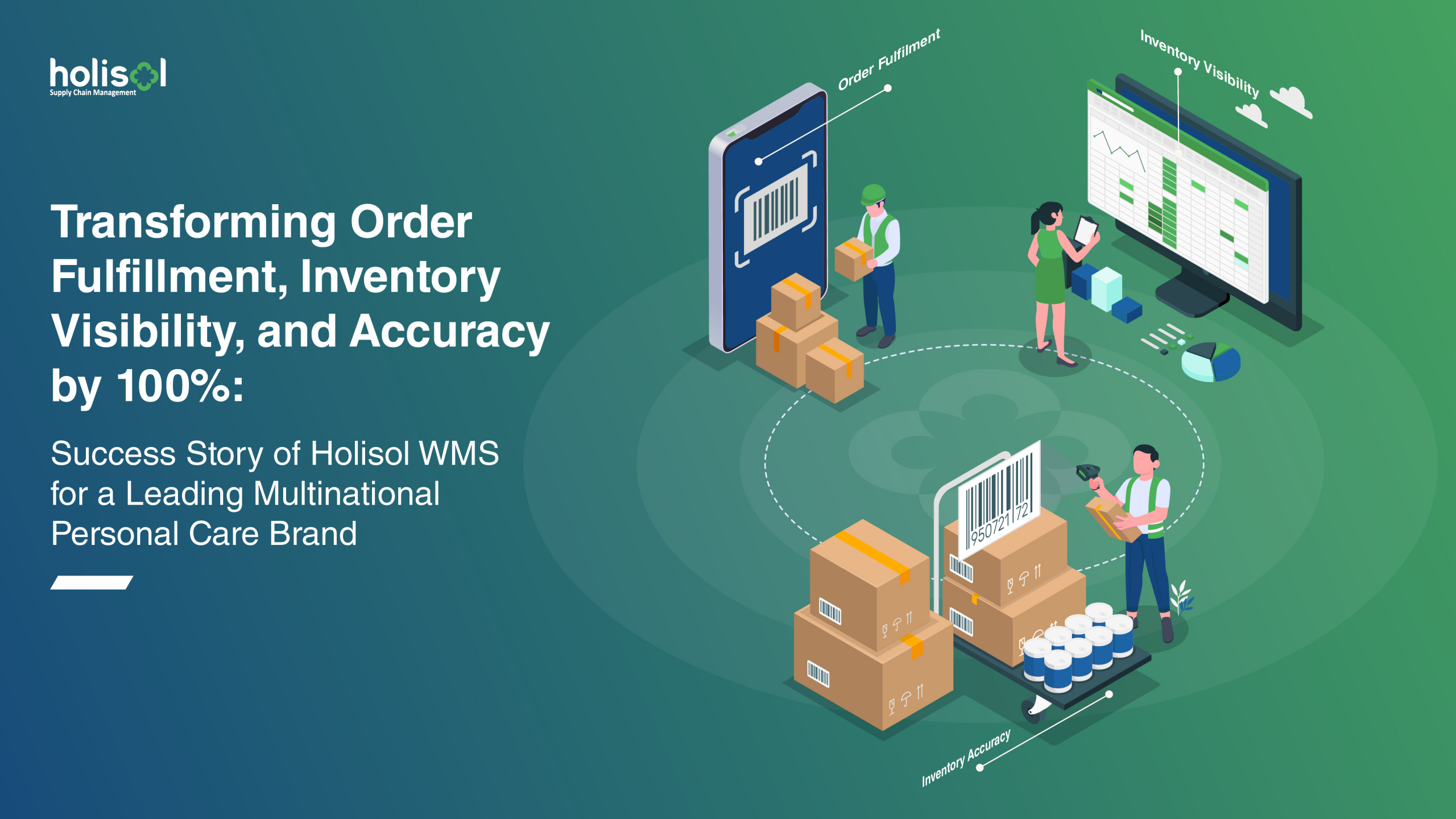 Transforming Order Fulfillment, Inventory Visibility, and Accuracy by 100%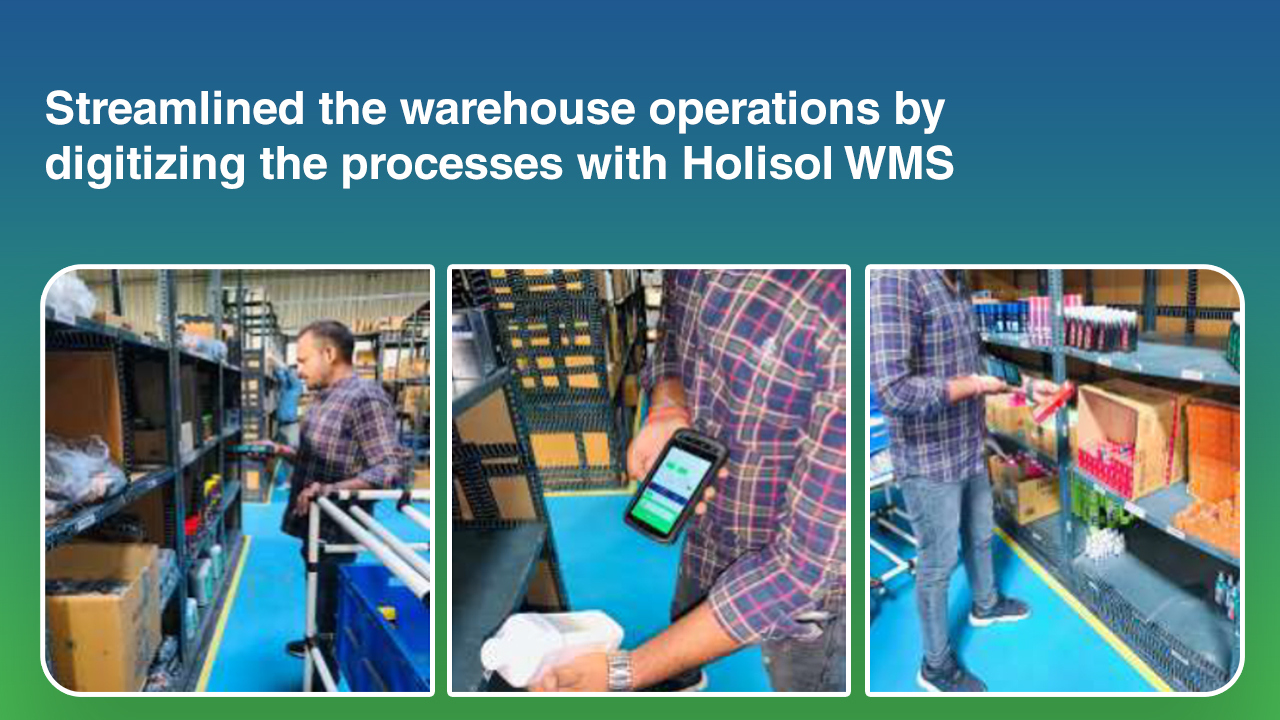 Streamlined the warehouse operations by digitizing the processes with Holisol WMS