Enhance Supply Chain Visibility with Smart Asset Tracking Solution for Traceability & Inventory Accuracy


Enhance Supply Chain Visibility with Smart Asset Tracking Solution for Traceability & Inventory Accuracy
Holisol Smart Asset Tracking
- Solution
With the adoption Smart Asset Tracking , we recognize the manufacturing industry's intricate challenges in establishing comprehensive traceability within its supply chains. This is precisely why we've engineered Smart Asset Tracking—a tailored solution meticulously designed to address your unique requirements. From the inception of the manufacturing process to the final customer delivery, Smart Asset Tracking guarantees unswerving transparency, operational efficiency, and real-time monitoring of your assets at every stage.
With the adoption of Smart Asset Tracking, the era of manual asset tracking becomes a relic of the past. Our cutting-edge technology digitizes the process of asset tracing, yielding a marked enhancement in precision and a streamlined approach to asset management. Embrace the transformative potential of Smart Asset Tracking and witness its unequivocal positive influence on your asset traceability and management endeavours.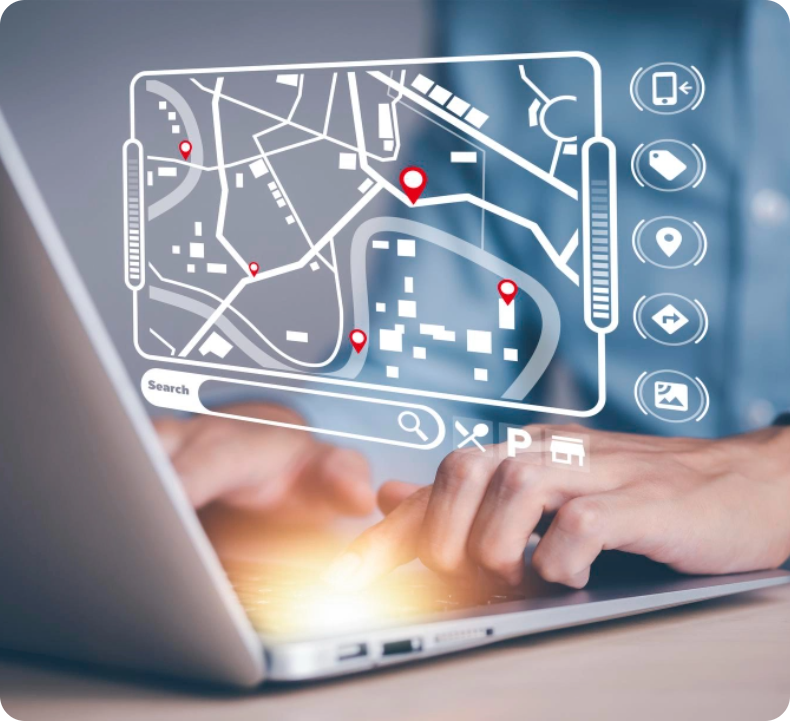 Your Challenges & It's Impact on Business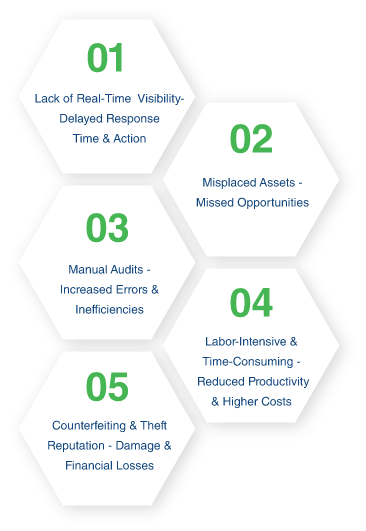 Your Challenges &


Impact on Business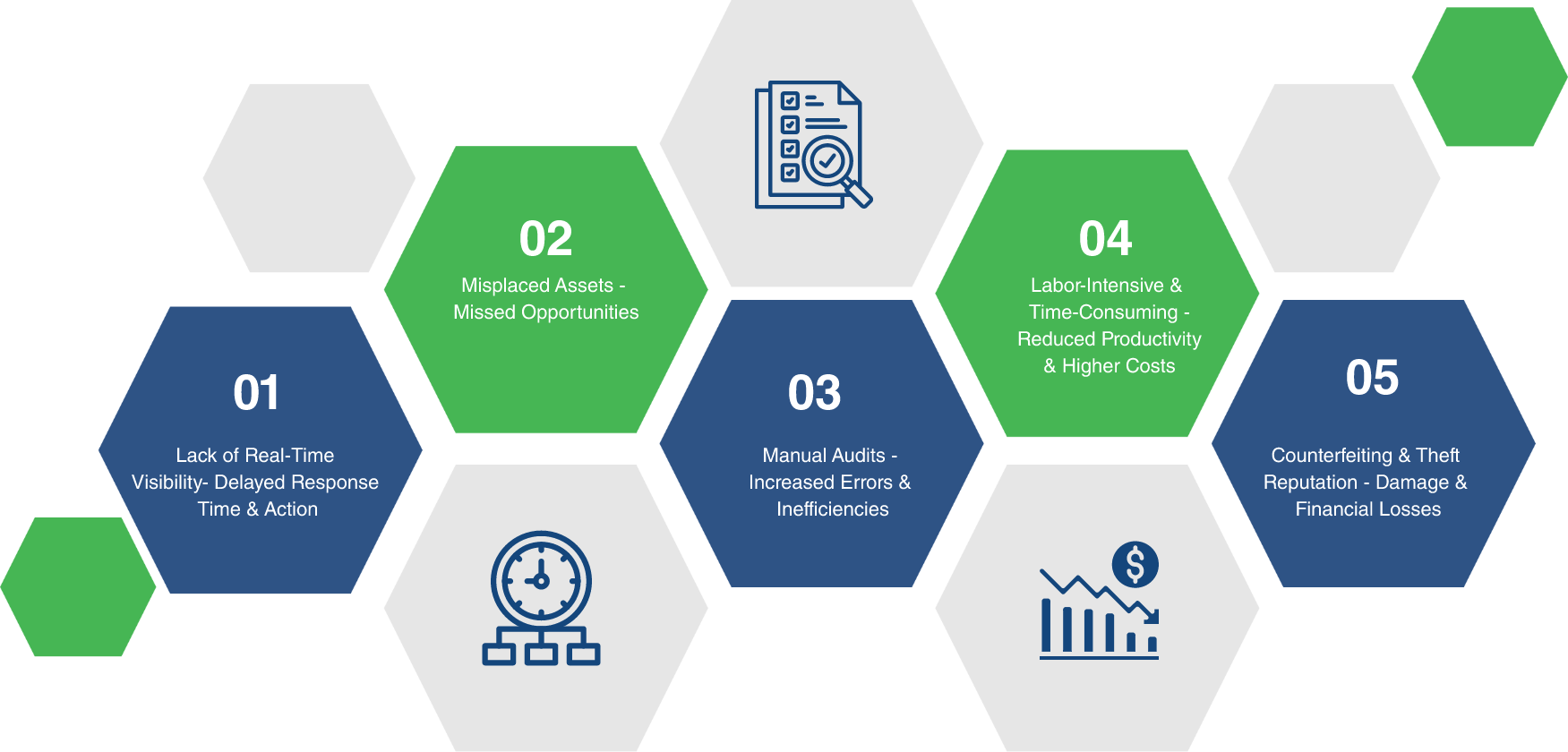 Achieve

End-to-End

Product Traceability
Through the meticulously designed features of Smart Asset Tracking, you can establish comprehensive command over your supply chain, guaranteeing unmatched visibility and operational excellence. Discover the capabilities of seamless tracking and precise asset management.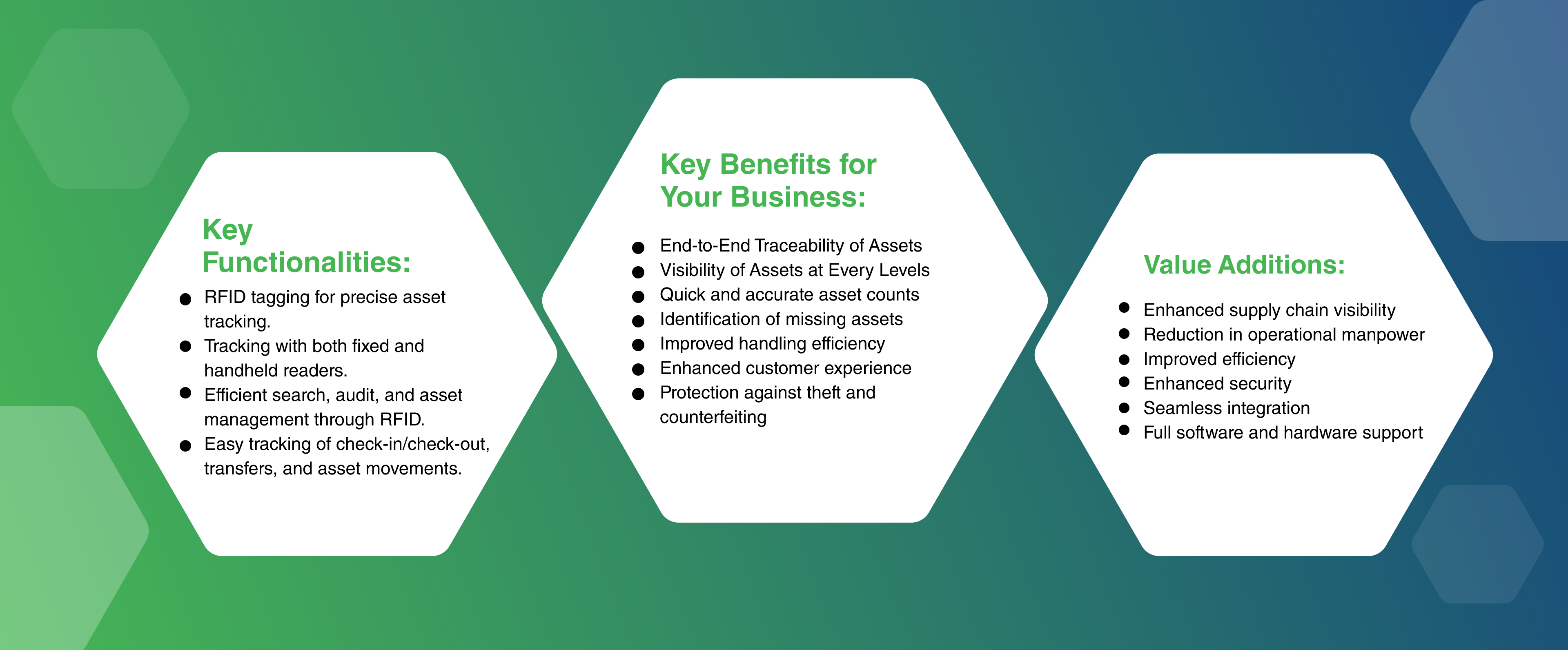 What sets us apart is our innovative approach, backed by our in-house testing and a proven track record of delivering exceptional results. Our Smart Asset Tracking Solution is a trusted and reliable solution that brings together a wealth of industry experience and customer-centric design.
Explore how our Smart Asset Tracking Solution can revolutionize your supply chain. Reach out to us to request a demonstration or inquire further about our RFID Solution.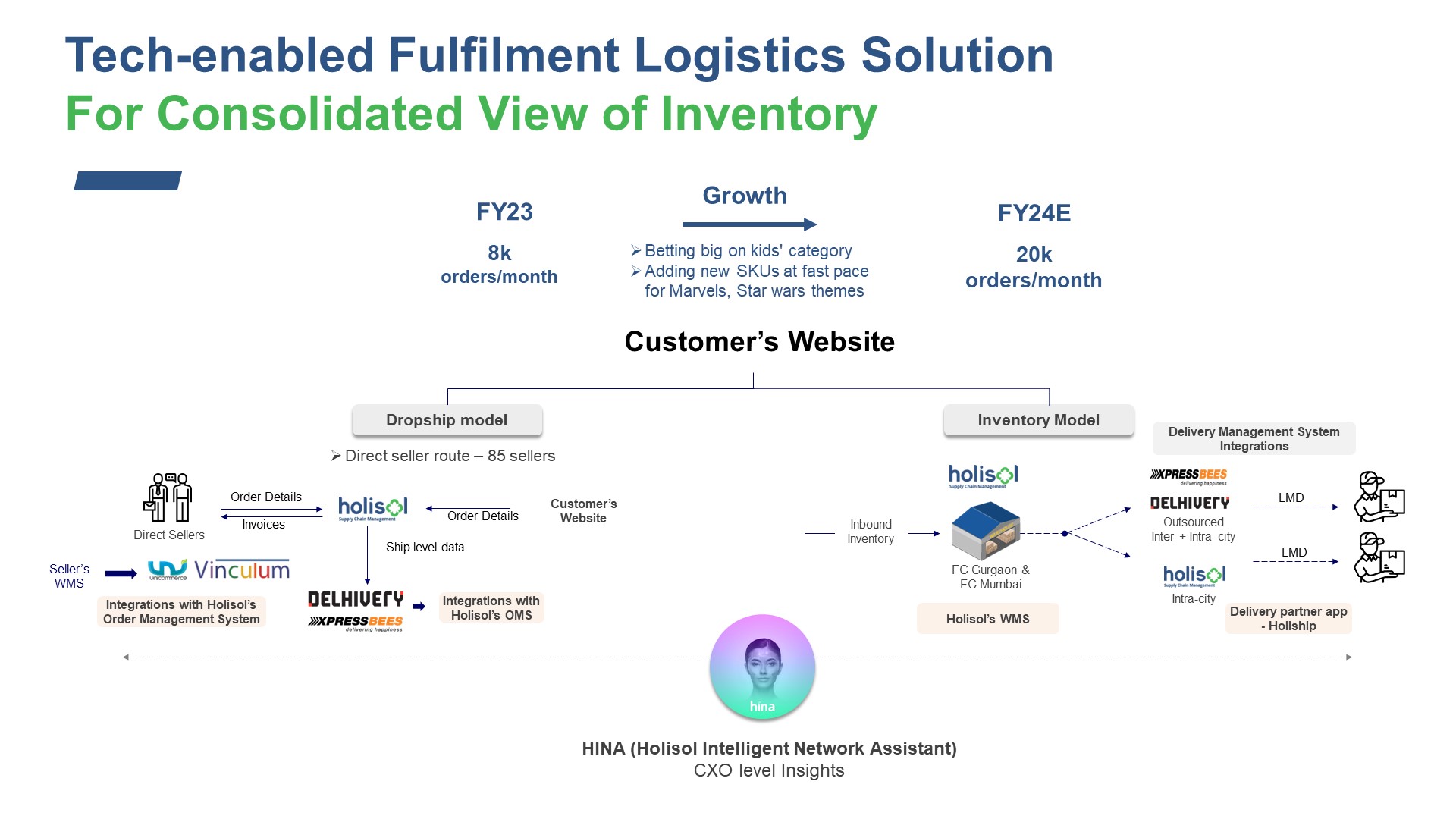 Tech-enabled Fulfilment Logistics Solution For Consolidated View of Inventory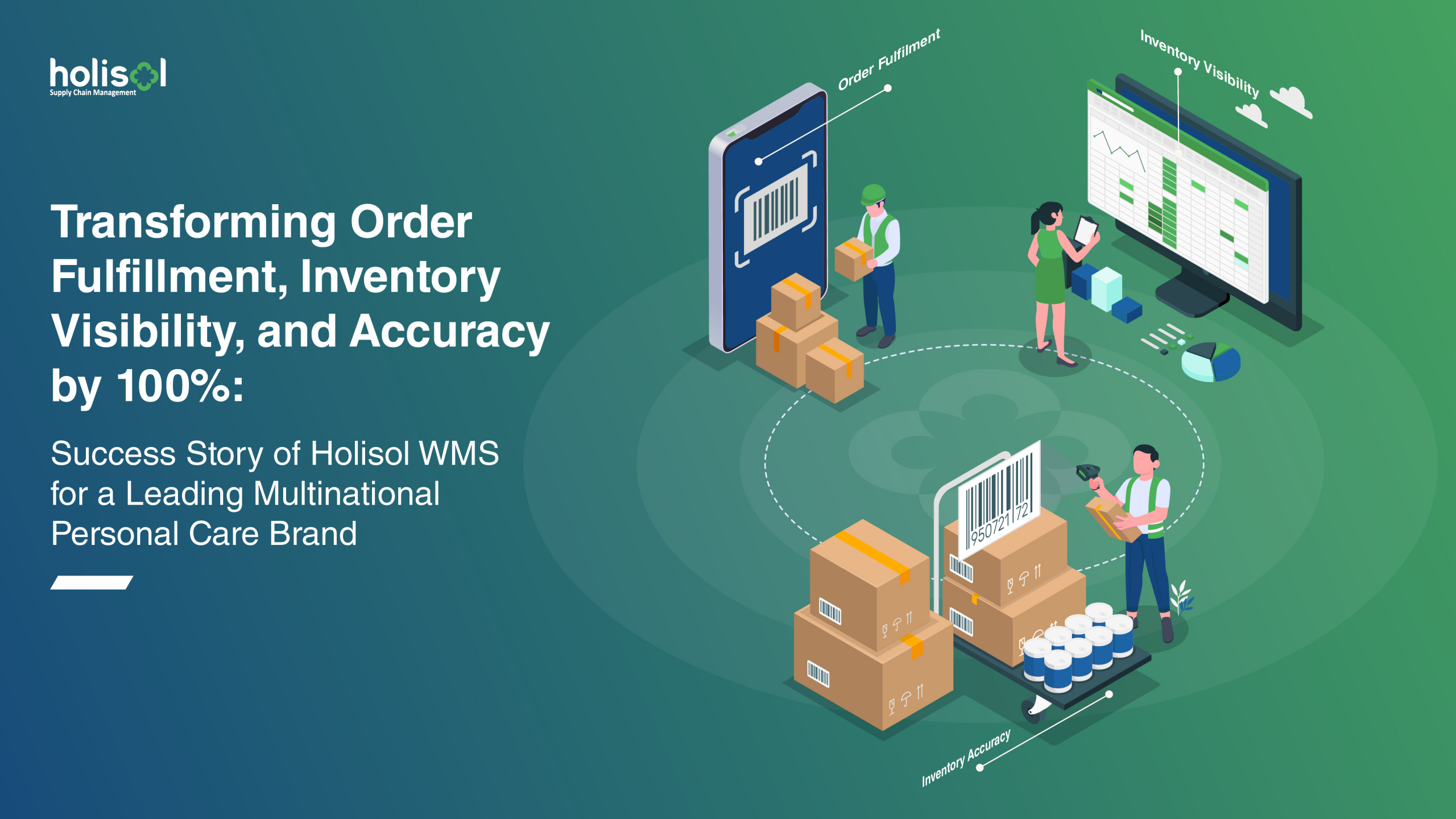 Transforming Order Fulfillment, Inventory Visibility, and Accuracy by 100%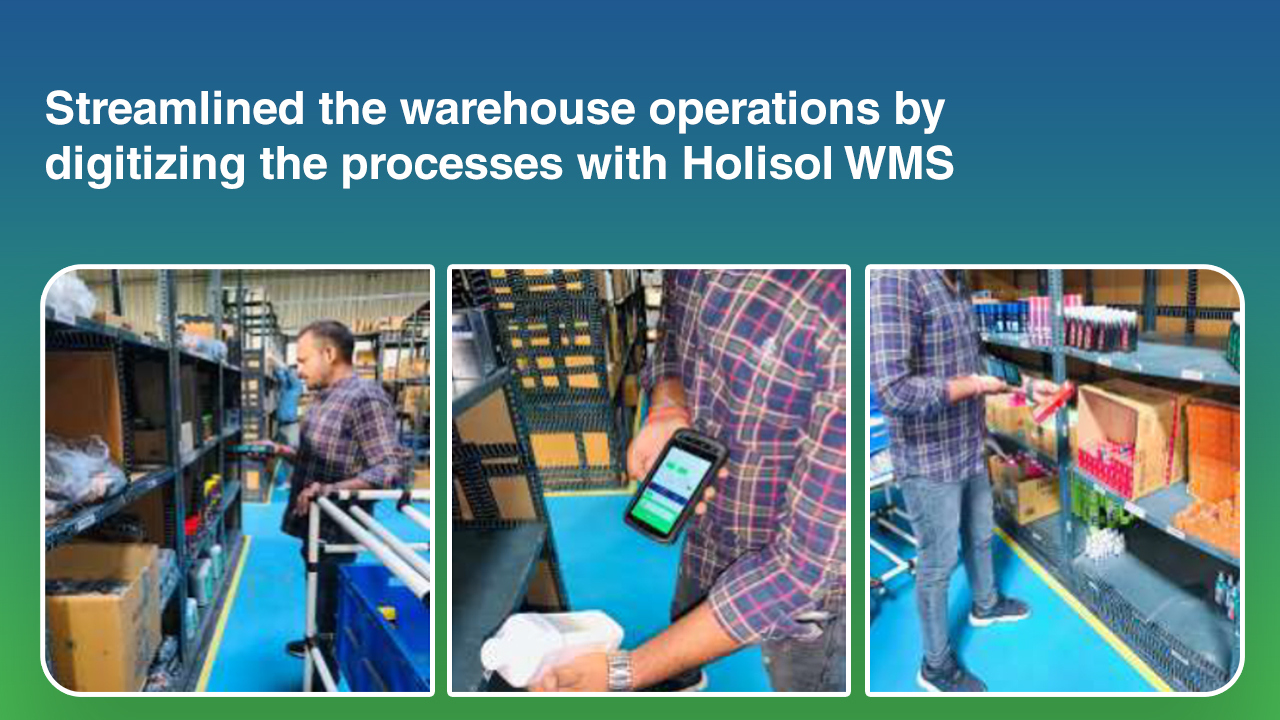 Streamlined the warehouse operations by digitizing the processes with Holisol WMS